Max D. Puyanic, Chief Executive Officer
I was born in Chicago, Illinois, on October 19th, 1947, was raised there and completed my under-graduate studies at Roosevelt University. I graduated in 1968 with honors and in doing so, was awarded membership in the honorary fraternity, Beta-Gamma-Sigma. After graduation, I worked with Arthur Anderson & Company as an Accountant for one year before relocating from Chicago to Miami, Florida to attend Law School. I attended the University of Miami Law School and obtained a Juris Doctor Degree on June 4th, 1972. I was admitted to the Florida Bar on October 6th, 1972. On December 10th, 1974, I was admitted to practice before the United States Court of Appeal, on January 2nd, 1975, to the United States District Court and on December 6th, 1976, to the United States Supreme Court. I practiced law in Miami, Florida as a Sole Practitioner and as a member of a small firm which I founded and ran for numerous years. I currently maintain my law practice at 30 W. Mashta Dr., Suite 400, Key Biscayne, Florida and primarily practice law for my own investments and business in Real Estate.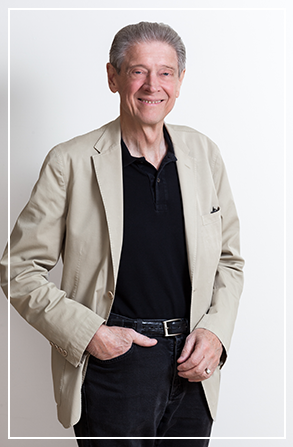 I began making investments in Real Estate almost immediately after opening my law firm in Miami, Florida and soon thereafter, opened Commodore Realty, Inc., designated as the entity under which I operate, manage, and lease all of the Real Estate that I have invested in. Over the years, I have had great success with my investments in a multitude of areas in Real Estate, including cattle farms throughout the state of Florida, fruit groves in southeast Florida, land and apartments in the Brickell area of Miami, waterfront apartment buildings throughout Dade-County, and in retail properties throughout the state of Florida. My current focus is grocery-anchored shopping centers as well as unique smaller retail properties which I currently have investments in approximately 900,000 square feet of this type of real estate.
In our properties, we have approximately 250 tenants including Publix, Winn-Dixie Supermarket, Office Depot, the United States Post Office, Pier 1 Imports, Big Lots, McDonald's, Starbucks, Dunkin Donuts, Chase Bank, 7-Eleven, and many other national and regional brands.
In addition, I have been active in Civic Affairs and have served throughout the years as President of the Brickell Area Association and Mashta Island Association.   I have also been passionate about living in Key Biscayne and have resided there for most of my adult life since coming to Florida to attend law school. I have had the great pleasure of participating in all forms of water sports since coming to this tropical paradise.  I am happily married to my wife Jennie and have four sons.  They are, from oldest to youngest, Max J. Puyanic, David A. Puyanic, Jarrett Rich Magazine, and Michael Angelo Puyanic. My son, David, began working with me in 2003 and I am proud to have him running the day to day operations of Commodore Realty as President.  My preferred pastimes include: my Art collection, Fishing, and Travel including specifically Paris where I own a second home.