David Puyanic, President

I graduated with honors from the University of Texas at Austin in 2002 with a degree in Business Administration and a Minor in History. I continued my education at The McComb School of Business where I earned a 3.93 GPA and graduated with a Masters in Professional Accounting. The MPA program at the McComb School of Business has been ranked the #1 Accounting program in the country by US News and World Report for many years.  At the age of 20, I started a Real Estate development company in Austin that built high-end student housing near campus. I completed several successful projects before graduating at which time I sold the portfolio and moved back to Miami to join Commodore Realty, Inc.
After joining Commodore Realty, Inc. in 2003, I had the honor of spending many years learning the commercial Real Estate industry from my father Max D. Puyanic, who, aside from being a wonderful Father, is an expert in the field. I became President of Commodore Realty, Inc. in 2010 and have been running the day to day operations since.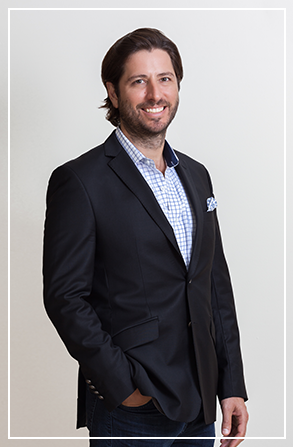 We believe retail has a permanent place in the future of our communities.  We have therefore completed several façade renovations and other projects at the properties in our portfolio to ensure they are a place patron enjoy shopping and our tenants can succeed.  We plan to continue to reinvest in our portfolio over the next few years so each property maintains its place as a market leader.
While continuing to maintain our base portfolio, I plan to look for opportunities to grow the portfolio with a specific interest in expanding outside of Florida as well as into other asset classes to diversify our exposure. Over the last few years, I have also raised several feeder funds to invest in or buy operating companies including Carn Energy, Carn Energy II, Carn Energy III, ConvenientMD, and Liquor Locker. I plan to continue to pursue these types of investments.  
During my free time, I enjoy all ocean-related activities, spending time with family & friends, and traveling. I look forward to continuing to live life to the fullest and experiences the adventures life has to offer.