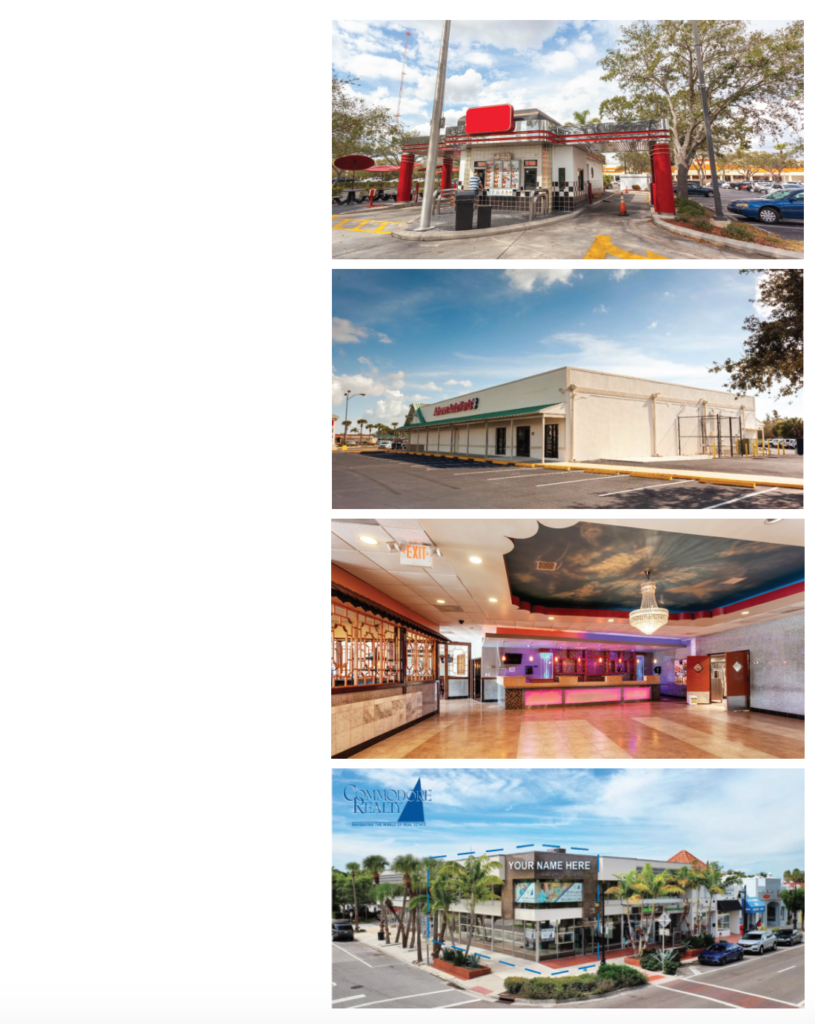 RESTAURANT OPPORTUNITIES IN SARASOTA AND VENICE!
Outparcel Available. 1,000 SF Built Out Restaurant + Drive trough + outdoor seating, Sarasota, FL!
3 in 1! End Cap+ Potential Drive trough + outdoor seating! 2,800 SF Prospective Restaurant with unused grease trap onsite, Venice, FL!
7, 757 SF Turnkey Restaurant Available For Lease. Shopping center is located at the entrance to Venice on U.S. Highway 41 Bypass North. Over 1,900 feet of prime retail frontage.
4,439 SF Prospective Restaurant is the premier retail corridor in Sarasota.
Commodore Realty is a full-service real estate company that owns, leases, and manages nearly one million square feet of retail property throughout the state of Florida.