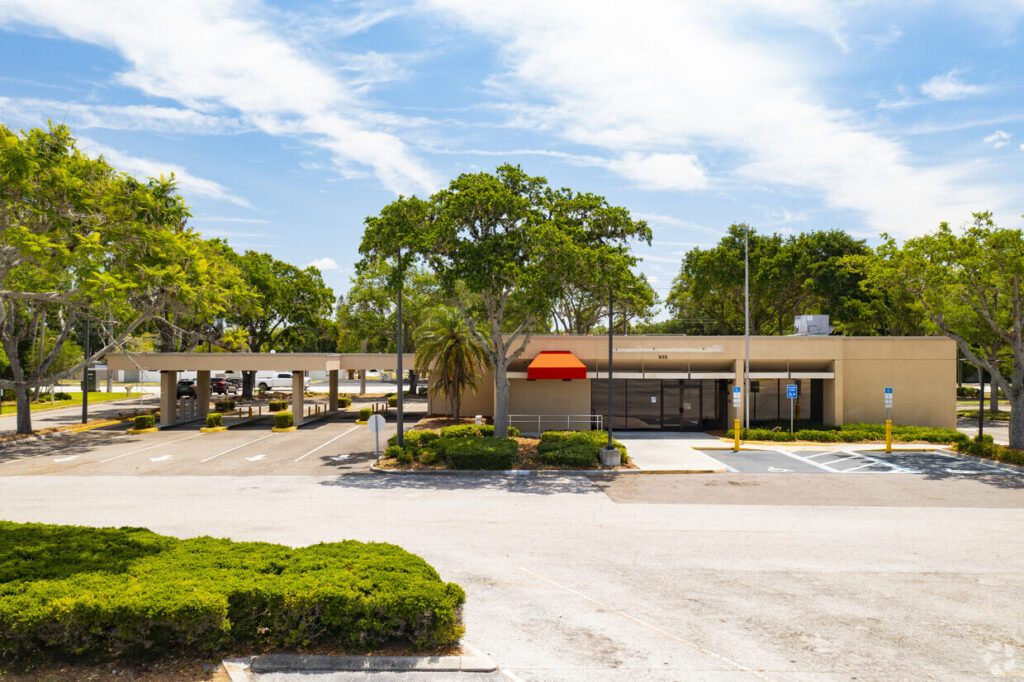 The owners of the Sarasota Commons Shopping Center, which is a commercial real estate company out of Key Biscayne, have acquired the 6,400 SF former Bank of America building located at 939 North Beneva Road in Sarasota, FL. The Bank of America outparcel building sits in front of the Sarasota Commons shopping center and is an outstanding addition to the property. Commodore Realty is definitely no stranger to commercial real estate or the Sarasota area. They own multiple grocery anchored properties in the area as well as buildings out on St. Armands Circle. Our main focus for this new acquisition will be, of course, to add more value to the center and the area. We'll do this by leasing out the building to one tenant or to a few tenants creating a multi-tenant outparcel building. For any leasing inquiries regarding the outparcel please contact Nicole Christodoulou at Nicole@CommodoreRealty.comor 305-365-2600 x 40.
Commodore Realty, Inc., is a full-service Real Estate office that offers some pretty amazing things: commercial leasing, property management, brokerage, construction management, and Real Estate consulting services. Commodore Realty's primary goal is to use its 40 years of experience to add value to all of its investments. Our team is proud of its flawless track record in achieving these goals. All of our investments have grown exponentially in value since their acquisition. The Commodore Team achieves this by using our tenant relationships to improve the tenant synergy of our properties, working with our purveyors to improve the maintenance and day-to-day operations of our properties and by completing expansions and/or remodels of the properties. Our friendly, well-rounded staff continually strive to meet our clients' needs with both ease and enjoyment.
Commodore Realty is a full-service real estate company that owns, leases, and manages nearly one million square feet of retail property throughout the state of Florida.